Bubble-bro.com is the sole distributor of the DrinkMate Home Soda Maker in Dubai and the rest of the United Arab Emirates. We also operate a cylinder exchange facility designed to make sure you never run out of gas. We're constantly working on expanding the availability of the DrinkMate and cylinder refills.
Check in here from time to time for news, announcements, and the odd giveaway!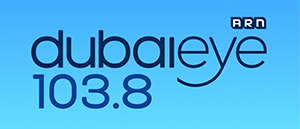 We had the wonderful opportunity to speak to Helen Farmer on Dubai Eye 103.8's Afternoons with Helen Farmer segment - aside from telling the UAE about bubble-bro, we discussed the environmental and health impact of sodas vs sparkling water. We've scored a recording of...