More inspiring soda ideas from Busy Avocado!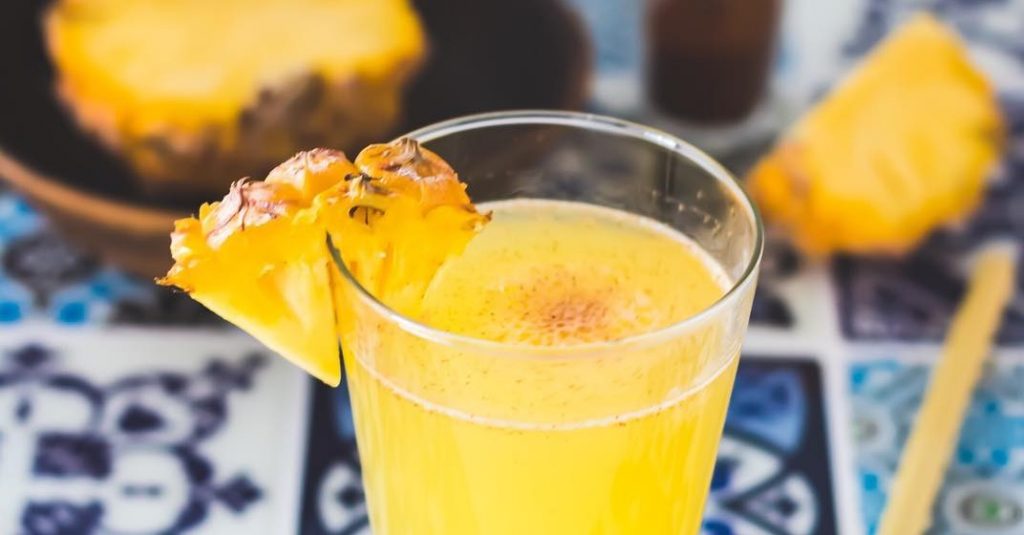 We've already posted the first batch of Busy Avocado's awesome soda recipes here, but there's still more to share – here's another four inspiring homemade soda ideas. Everything we've posted below is adapted from @busyavocado's instagram feed – drop by her feed for lots of wonderful healthy food and drink ideas!
Hibiscus Ice tea infused with Rosemary

 
Hibiscus ice tea has proven to be a hit with customers when we offer it up in our demonstration sessions. It's a a pleasant, refreshing drink that's easy to prepare – all you need is hibiscus tea, sweetener (optional, of course) and a sprig of rosemary!
Preparation is as simple as brewing up Hibiscus tea (we usually do 4 tea bags for every litre of tea) – ideally limit brewing to a few minutes to avoid any bitterness in the taste. Cool the tea down in the fridge until ice-cold, sweeten to taste with honey, agave syrup or your sweetener of choice, then carbonate in your DrinkMate. Add a sprig of rosemary to every glass and leave for a few minutes to infuse, and you're good to go!
Sparkling Apple Juice with a twist
Another highly-popular drink in our demonstration sessions, and a common drink in Germany, Austria and Switzerland – Apple juice offers up a lovely texture and flavour when carbonated. This is a version with a small twist in the form of thyme!
Mix 2 parts freshly made apple juice with 1 part sparkling water made with your DrinkMate. Add 1-2 sprigs of thyme for aroma infusion. You'll want to make it again and again – It's fantastic!
Tip: Dilute with more water (down to a 50-50 split) if you find this recipe on the sour side.
Sparkling Pineapple Juice 
A super simple recipe yet delicious idea for a fun mocktail:
Take 2 parts fresh pineapple juice, add 1 part sparkling water made with your DrinkMate. Sprinkle with a punch of cayenne pepper, then swirl and enjoy!
The bubbles will keep it fresh and the cayenne will give it a kick! 
Sugar-Free Passion Fruit Mojito
Bursting with flavour, passion fruit is fantastic on it's own and amazing as a base for a mojito!
You'll need mint, passion fruit and water. Crush the mint leaves in glasses, together with passion fruit seeds from half a fruit per glass. Ideally, you can skip the sugar – if you must, you can add a bit of sugar or syrup for taste. 
Top it up with sparkling water made with your DrinkMate.
Bonus points if you enjoy your drink while listening to some awesome salsa beats! 🙂
Even for us, it's challenging to come up with ideas on what to carbonate next, but hopefully these ideas set you off on your own course and get the creative juices flowing (pun intended)! Stay tuned for more to come – we'll keep adding ideas as often as possible. 
Got a recipe you'd love to share with your fellow bubble-bros and and bro-ettes? Submit your creation via our recipes page and we'll share it with everyone!