Four inspiring homemade soda recipes from Busy Avocado
It's been a bit over a year since we teamed up with Diana from busyavocado.com for some inspiring homemade soda recipes, and she's certainly gifted us a wonderful set of ideas to share. Everything we've posted below is adapted from @busyavocado's instagram feed – drop by her feed for lots of wonderful healthy food and drink ideas!
Blueberry Virgin Mojito 
This simple refreshing recipe is guaranteed to impress your loved ones! For this recipe you will need a handful of blueberries, a bunch of mint leaves, a few lemon wedges, sparkling water, and ice. Distribute the blueberries and mint leaves into glasses and muddle. If you think you need a sweetner add a bit of simple syrup (you can make your own, or swap with some agave syrup or your sweetener of choice). Add ice. With the help of your DrinkMate, carbonate your water and pour it into glasses. Add lemon wedges. Sip and have fun!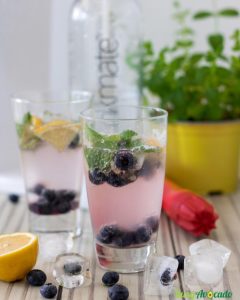 Sparkling Water with Fruit Juice Ice Cubes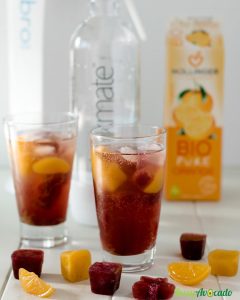 Here is something simple and fun for you and the kids. Get fun ice trays – the ones with creative shapes like fruits. Freeze a couple of juices of your choice in ice trays – black currant, orange and mango are great to start with. Fill the glasses with the frozen juice ice cubes, make your soda water with the help of your DrinkMate and fill the glasses with it. Enjoy! 
Cucumber Gimlet Mocktail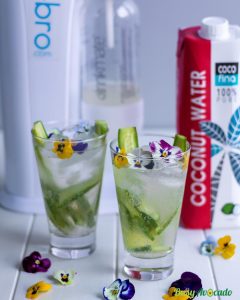 This is busyavocado's take on cucumber gimlet mocktail – a super easy and fun recipe of a refreshing drink. You will need cucumbers, lemon juice, ice cubes, coconut water, edible flowers and your DrinkMate. 
For starters keep your coconut water chilled. Meanwhile muddle the cucumber, add a bit of lemon juice and the ice cubes. Infuse the coconut water with bubbles with the help of your DrinkMate, and poor it over the mix. Decorate with edible flowers for a lovely look! 
Coconut Water & Ice Tea Mocktail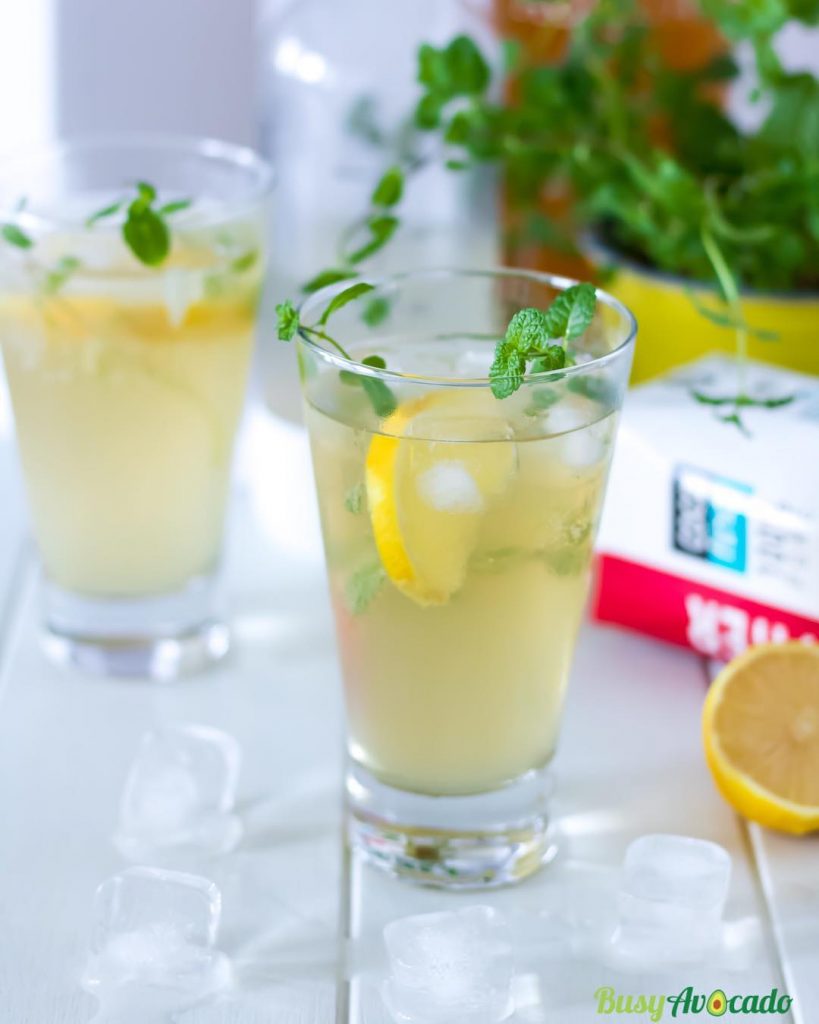 For whenever its getting hotter outside, busyavocado has a refreshing mocktail for you to enjoy over the weekend! 
Mix equal parts coconut water and ice tea (green or black). With the help of DrinkMate infuse the mix with  bubbles. Add ice cubes, lemon wedges and fresh mint leaves. 
A variation is to mix carbonated coconut water with an equal part of Kombucha, if available. The result is quite a nice, refreshing drink for warmer days!
Even for us, it's challenging to come up with ideas on what to carbonate next, but hopefully these ideas set you off on your own course and get the creative juices flowing (pun intended)! Stay tuned for more to come – we'll keep adding ideas as often as possible. 
Got a recipe you'd love to share with your fellow bubble-bros and and bro-ettes? Submit your creation via our recipes page and we'll share it with everyone!