Fresh Strawberry-Lime Ginger Ale Recipe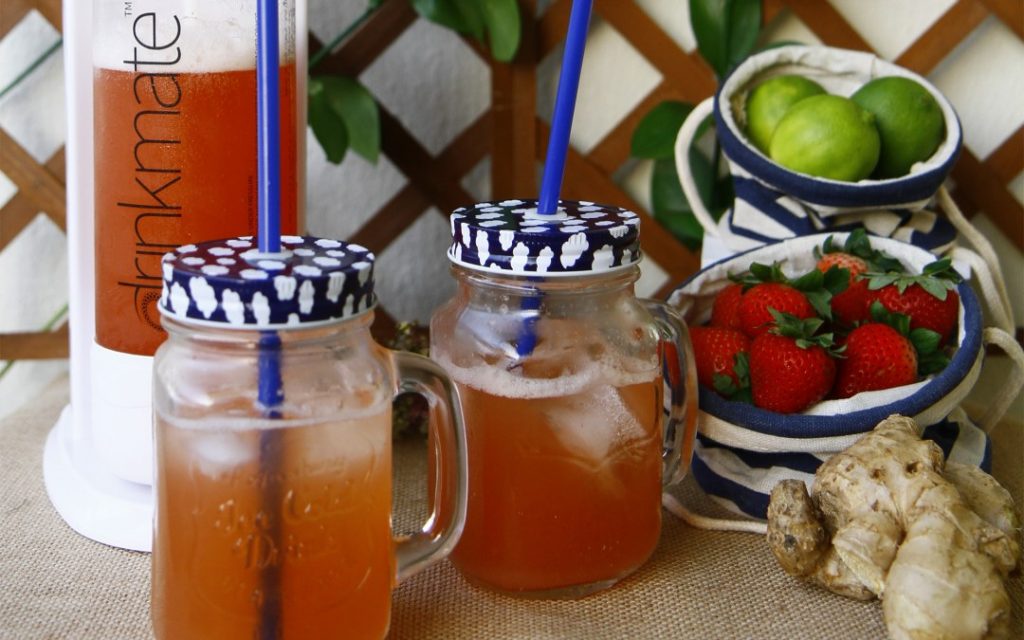 If you're looking for refreshing treats or refreshing homemade soda recipes you can whip up yourself with ease, making your own ginger ale is a great way to get started.
Among other benefits, ginger is known to have anti-inflammatory and anti-hypertensive effects [1], and ginger ale is cited as a natural remedy for indigestion [2]. Here's a recipe for ginger ale with a strawberry-lime twist that's a great, refreshing drink that you can make from the comfort of your own home:
---
Ingredients
---
100g fresh ginger
10 strawberries (circa 200g)
3 limes
150g light brown sugar (or you can replace this with agave syrup or your choice of sweetener)
235ml / 1 cup of water
---
Preparation
---
To create the syrup:
Peel & grate the ginger
Mash the strawberries slowly until they are turned into a paste
Squeeze the limes
Mix all the ingredients together in a cooking pot, then heat until the mixture starts to boil.
Remove the mixture from heat, cover and let rest for 1 hour
Strain the mixture and cool/store in the fridge
To prepare drinks and carbonate directly in your DrinkMate:
Mix 1 part syrup to 6 parts water – that works out to around 65ml of syrup (4-5 tablespoons) for the small DrinkMate bottle or 120ml (8 tablespoons) of syrup for the large bottle, then add cold water to the maximum fill line. As always – the colder the water the better!
Carbonate the drink as you normally would in your Drinkmate – use the slow release valve to control the foam.
And that's it – you now have a freshly-made, super refreshing ginger ale that's guaranteed to impress!
---
Got a recipe you'd love to share with your fellow bubble-bros and and bro-ettes? Submit your creation via our recipes page and we'll share it with everyone!