Keeping it simple with sparkling lemon or lime water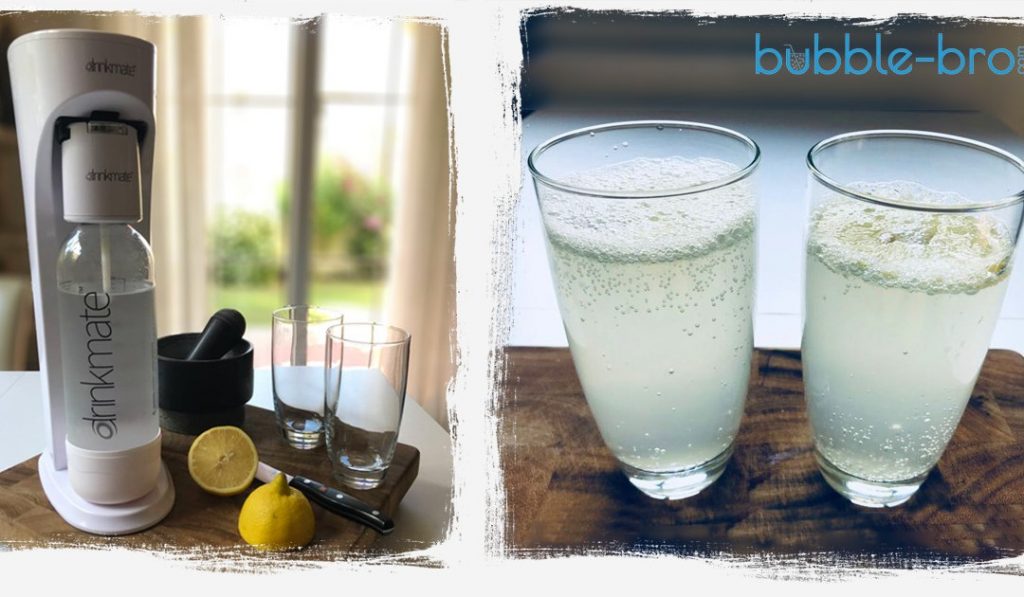 It doesn't get simpler than this, but for many of us that's all we're after! Whether you're knackered from a long day's work or starting your day with a bang, a nice glass of lemon or lime water can really hit the spot.
Ingredients:
| | | |
| --- | --- | --- |
| | 1 Cup (250ml) | DrinkMate bottle (850ml) |
| Lemon or lime juice (freshly squeezed or ready-made) | 1 teaspoon | 3 ½ teaspoons |
| Cold Water | 1 cup | 3 ½ cups |
| Ice | As preferred | As preferred |
| Honey or agave syrup (optional) | To taste (1 – 2 teaspoons) | To taste (3 – 7 teaspoons) |
Directions:
Note: If you're using freshly-squeezed lemon or lime juice, make sure you strain it before fizzing your drink up, since you're only meant to carbonate pulp-free drinks with your DrinkMate. Alternatively, you can of course add the lemon or lime juice to your water after it has been carbonated.
Pour the lemon or lime juice into a cup or pitcher, then add honey or agave syrup to taste. Mix well to dissolve the honey or agave syrup, then add water.
Throw it all into your DrinkMate bottle and carbonate.
Pour into cups and add ice as preferred.
Done – a simple, refreshing serving of sparkling lemon or lime water! You can garnish your drink with lemon or lime slices, a few mint leaves or even a couple of cucumber slices to mix things up.
As simple as it gets, but definitely a favourite in our books!
So what do you like to add to your lemon water to give it a twist? Leave us a comment and we just might admit your recipe's better than ours! 🙂